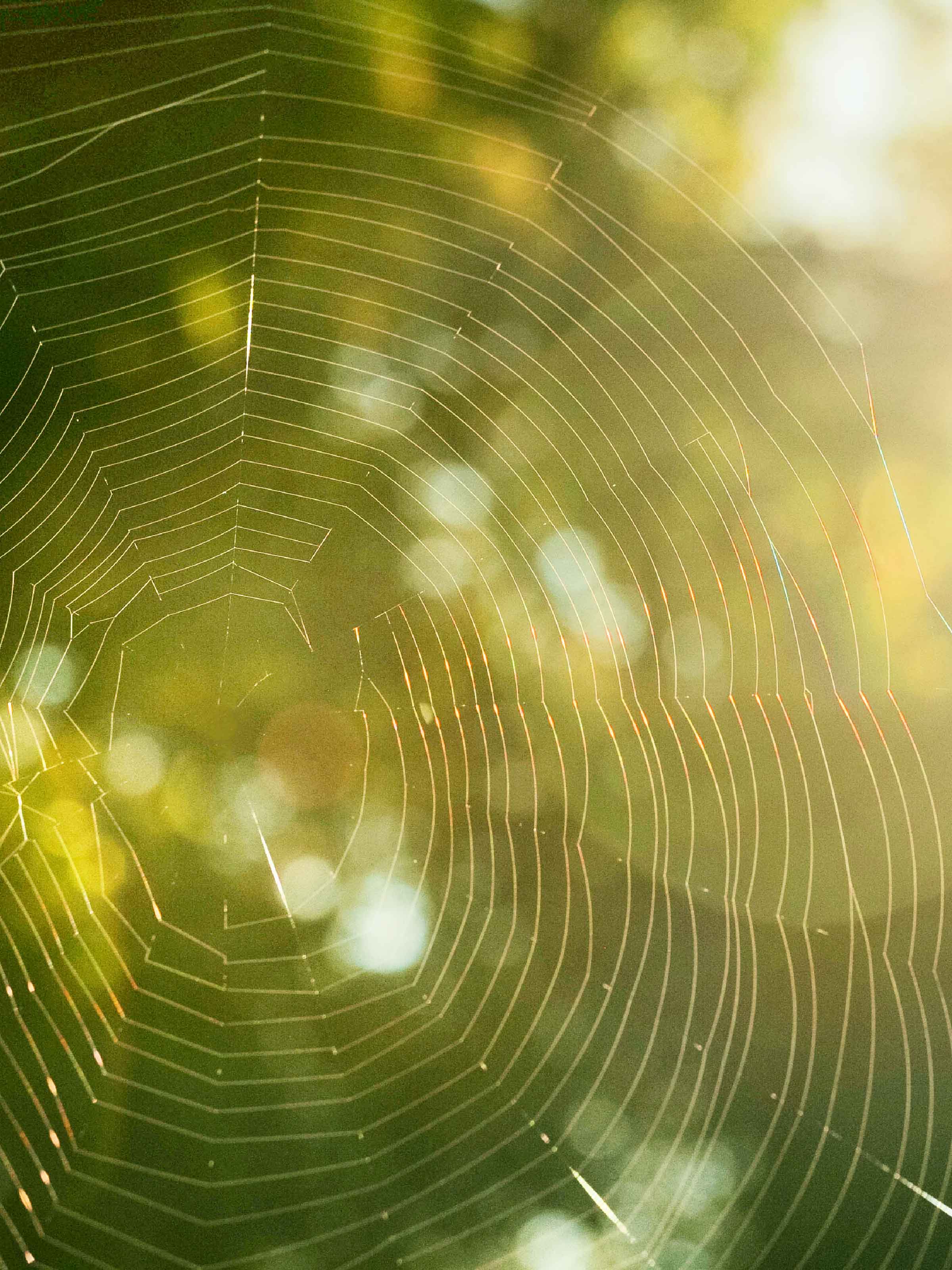 Tarot for the Wild Soul
Expand to the next level of your Tarot practice with this transformative, self paced Soul Tarot course. Deepen your trust in your magic, open to your innate brilliance and medicine around the cards, and form supportive bonds with these archetypes.
$349 USD
Investment levels, payment plans + sponsorship opportunities available.
Self Paced Course + Lifetime access to all materials
IMPORTANT DATES


March 7th - 9th, 2022 -  Tarot for the Wild Soul Bundle Sale. Click here to join the mailing list for future discounts and bundle sales.


March 17th, 2022 - Enrollment for Tarot for the Wild Soul closes.


March 21st, 2022 - Material for Tarot for the Wild Soul goes live.
Spiral through the rhythms of the year and explore how the Tarot comes alive in your own life with this totally unique Tarot course.
Tarot for the Wild Soul is a self-paced Tarot journey for folx who desire to deepen their connections to themselves and their decks, and open to the next level of their Tarot practice.
Going beyond the traditional structure and approach of the Tarot, this course is rooted in creative exploration and self-inquiry, solidifying our unique personal relationships with each of the cards in a way that allows us not to just know the Tarot, but to live it. 
Participants will explore the Tarot through a spiralic, seasonal, nature based framework, laying their lives down next to these archetypes. In this course, we will be exploring each of the 78 cards of the Tarot through the lens of Tarot Anchoring™, looking to them as invitations that can help to draw us closer to ourselves.
Through a blend of stunning audio and video lessons, gorgeous workbooks, and access to the Wild Soul Q&A Database, participants will be guided on a supportive and empowering journey of soul guided Tarot learning, one that can help us to live our practice, deepen our trust in our gifts, and open to our innate wisdom around these cards.
Because the course is now a self-guided container, participants will be free to explore the material at whatever pace and order they like once the content is made live on March 21st, 2022!
Tarot for the Wild Soul runs in a seasonal rhythm, where we focus on the themes of Spring/Fire/Wands in Modules One and Two, Summer/Water/Cups in Modules Three and Four, Autumn/Air/Swords in Modules Five and Six, and Winter/Earth/Pentacles in Modules Seven and Eight. 
We will explore the cards through the framework of the seven Vertical Lines of the Major Arcana, the numerical ordering of the Minor Arcana, and the elemental rulings of the Court Cards, allowing the structure to provide us with a sturdy container to play.
Each card in the Tarot will be explored through the lens of Tarot Anchoring, making space for participants to connect more deeply with their own wisdom around a card's energy, intention, and meaning. 
A SEASONAL SPIRALIC JOURNEY
↓
MODULES 1 + 2 — Spring · Fire · Wands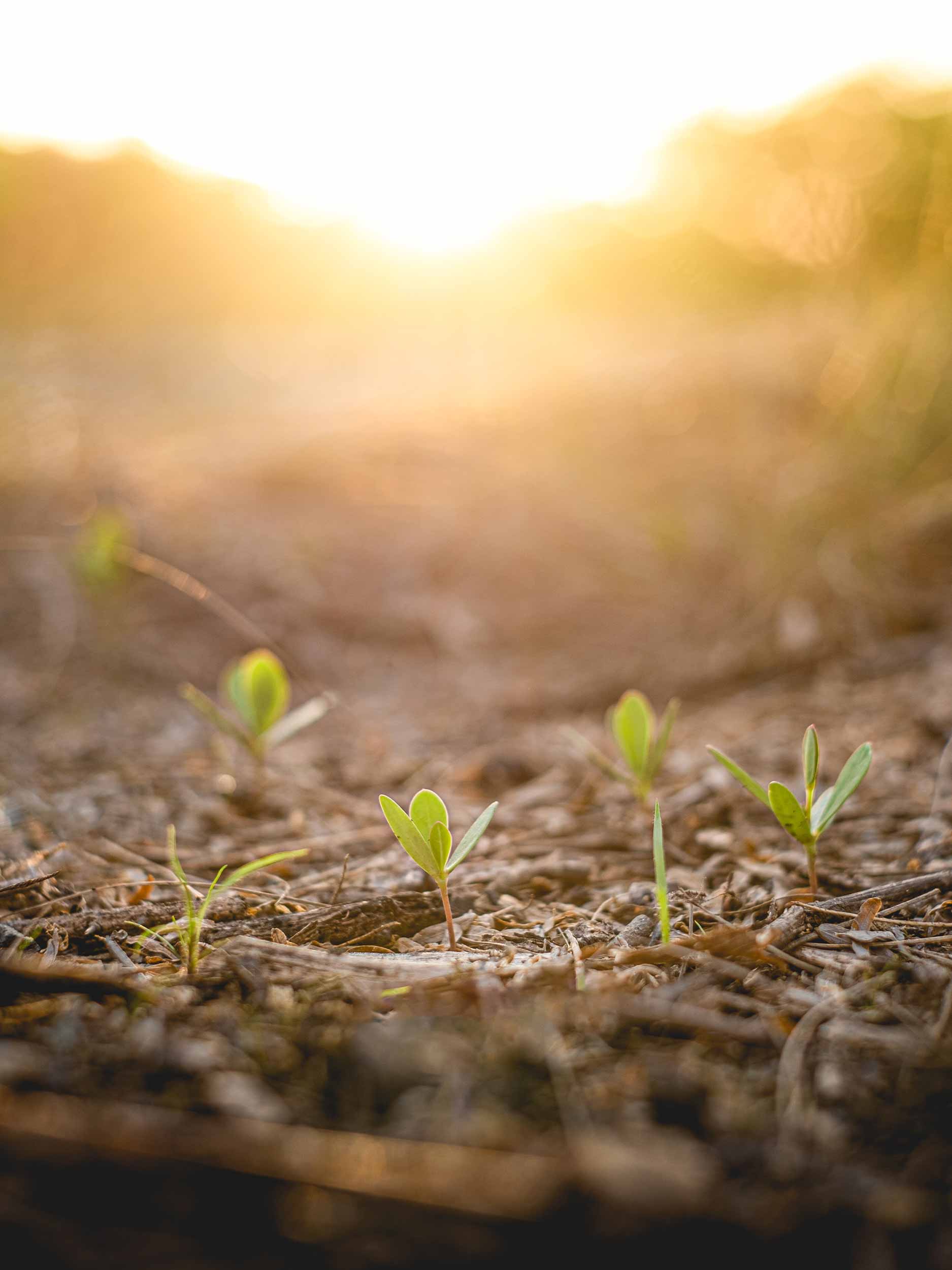 Module One
Saying Yes to Ourselves
What does it mean to say yes to ourselves, to trust and believe in our gifts, even in the midst of doubt and fear? What anchors and support systems can we call upon to support us through this powerful work? In the first module of the course, we will dive into the medicine of The Fool, The Aces, The Twos, Page of Wands, and Knight of Wands, looking to them as allies and anchors for this big and important leap of faith.
This is our Spring Equinox module, the kicking off point for our journey, and the birth of a new cycle within us.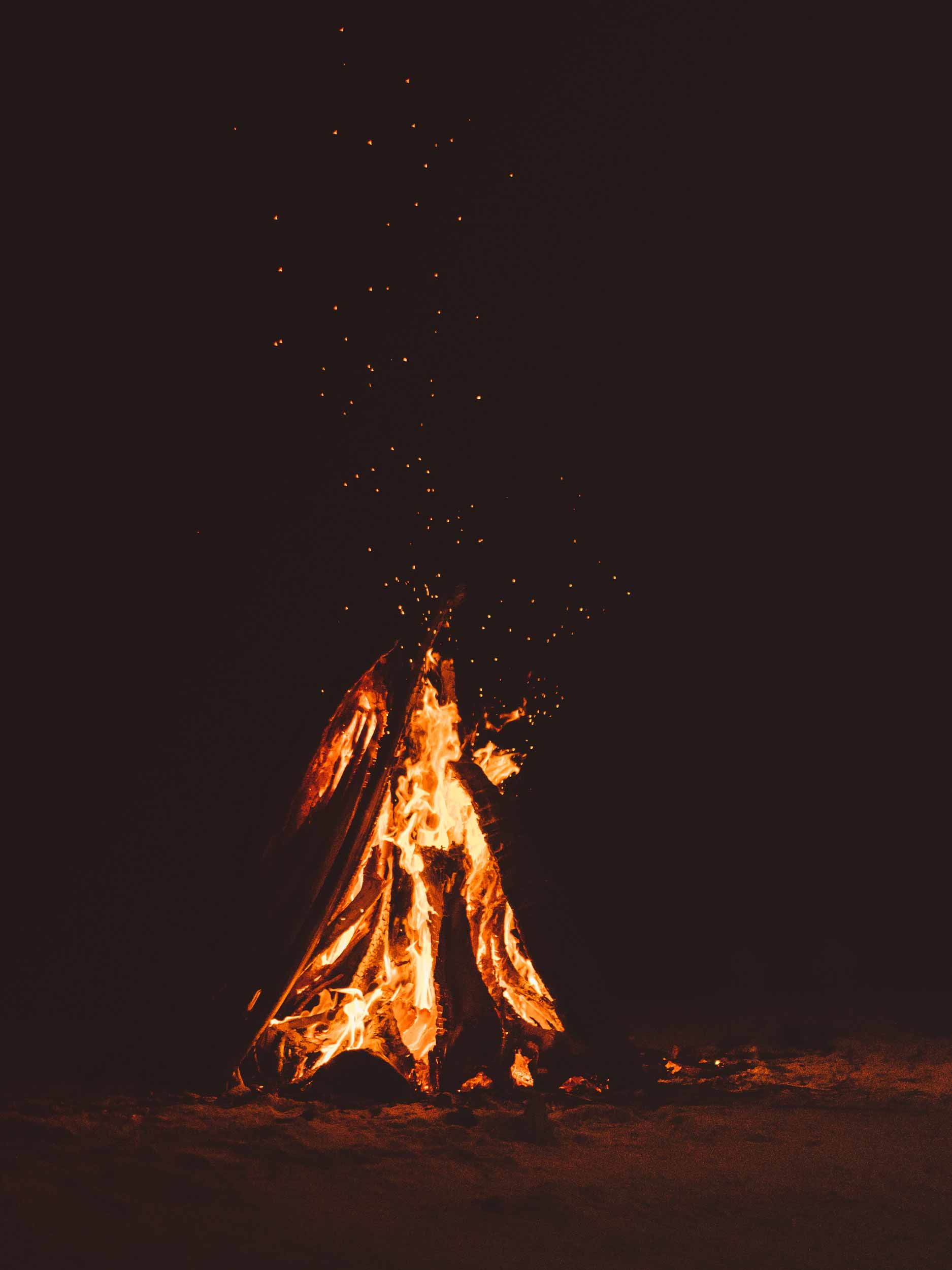 Module Two
Trusting our Magic
How can we embrace and trust in our innate, brilliant magic? How can we bow to and work with the insecurities and feelings of not enoughness that can arise when we explore this part of our being? In the second module of the course, we will dive into the medicine of The Magician, Strength, The Devil, The Threes, Queen of Wands and King of Wands, looking to them as anchors for this powerful work.
This is our Beltane/Bealtaine module, a time for growth, blossoming, and bringing the invisible into the visible.
MODULES 3 + 4 — Summer · Water · Cups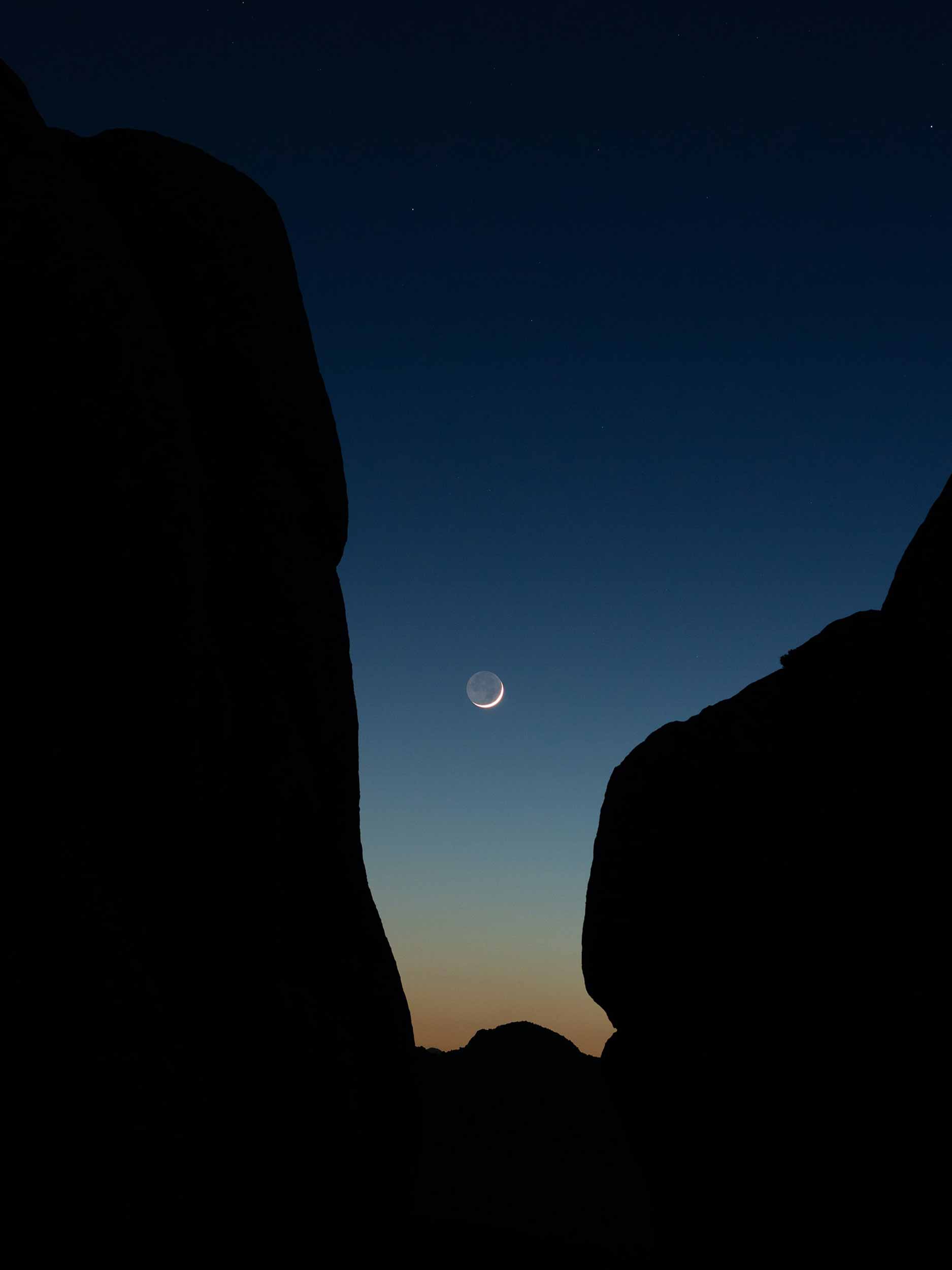 Module Three
Deep Listening
Rewilding our intuition is a powerful rite of passage, one that can open our heart and inner voice in transformative ways. How can we strengthen our capacity for intuitive trust and deeper listening in all areas of our lives? In the third module of the course, we will dive into the medicine of The High Priestess, The Hermit, The Tower, The Fours, Page of Cups and Knight of Cups, exploring them as anchors and helpers for this intuitive homecoming.
This is our Summer Solstice module, a time when we bow to the light and welcome the night, reminding ourselves that we contain endless multitudes.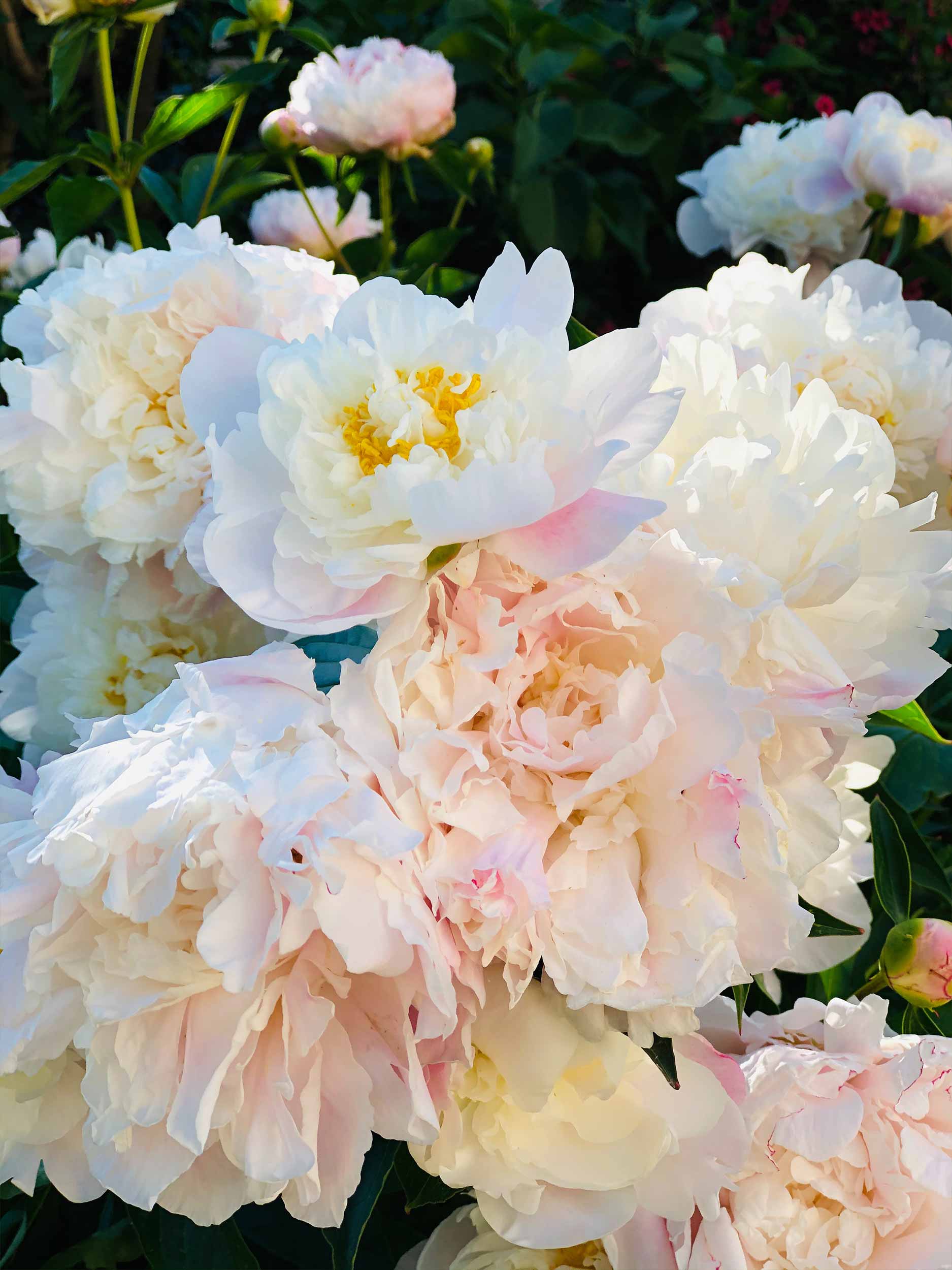 Module Four
Radical Self Tending
Saying yes to accessible pleasure, joy, rest, and care is a radical act of self tending, especially in challenging or contractive moments. How can we honor ourselves, making space for love and deeper receiving in all moments of our lives? In the fourth module of the course, we will dive into the medicine of The Empress, Wheel of Fortune, The Star, The Fives, Queen of Cups and King of Cups, exploring them as anchors and allies for this sacred and potent work.
This is our Lughnasadh/Lúnasa module, one where we harvest the ripe fruit, enjoy the sun, and honor all that is sweet in our lives.
MODULES 5 + 6 — Autumn · Air · Swords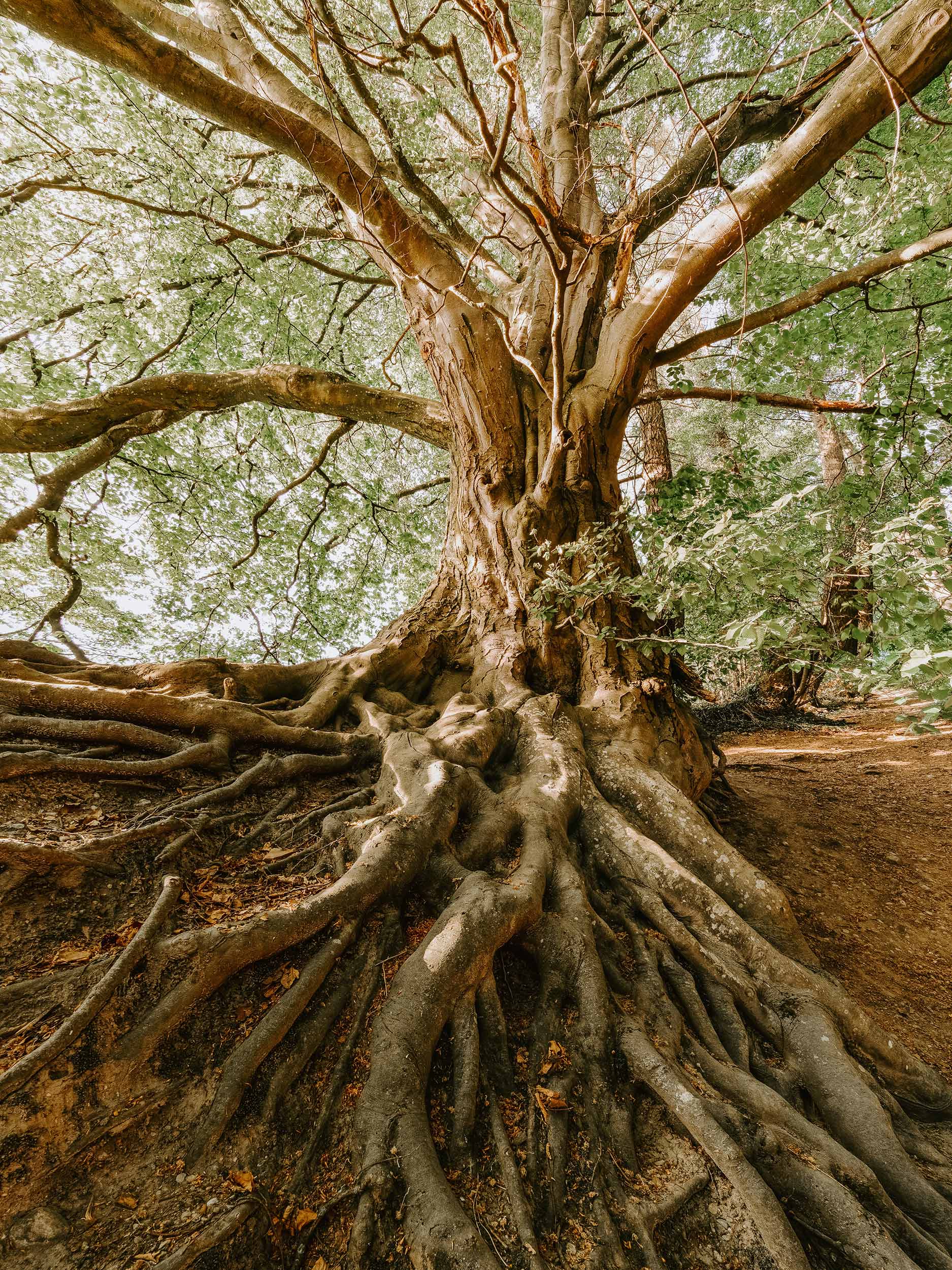 Module Five
Rooting into our Center
How can we stay in our center when things feel unclear or uncertain? How can we root and tether into ourselves, calling upon our inner resources to help us to sink into these moments, opening to the wisdom they long to bring into our lives? In the fifth module of the course, we will dive into the medicine The Emperor, Justice, The Moon, The Sixes, Page of Swords, and Knight of Swords, exploring all of them as support systems and teachers for this potent work.
This is our Fall Equinox module, a transitional time of clarity and reflection, the shift from blooming to shedding.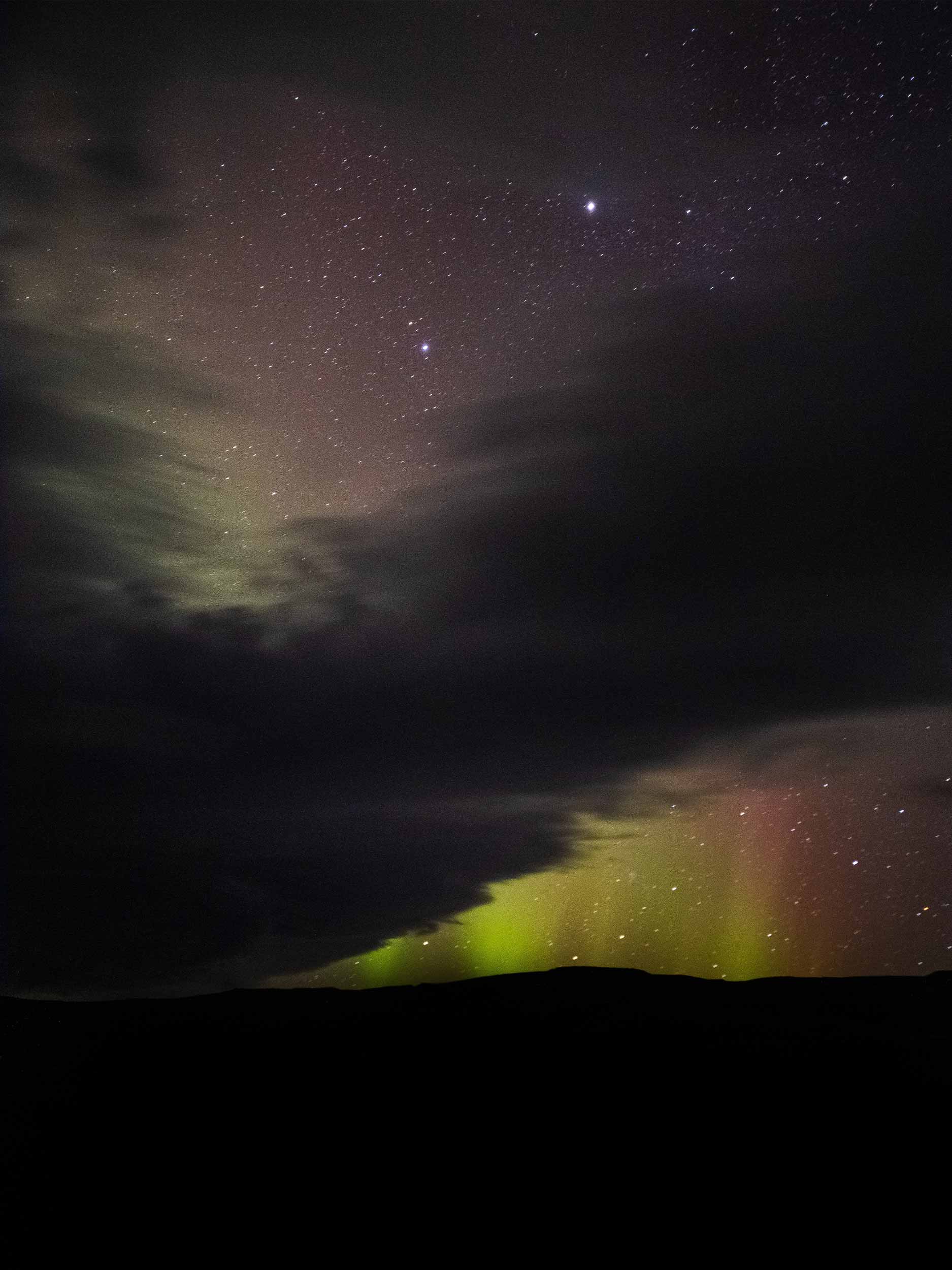 Module Six
Trusting our Knowing
Deepening our trust in ourselves, our timing, and our innate wisdom is challenging, confronting, and vitally important work. How can we lean into this inner work, building stronger connections in these areas of our lives? In the sixth module of the course, we will dive into the medicine of The Hierophant, The Tethered One, The Sun, The Sevens, Queen of Swords, and King of Swords, looking to them as anchors for this powerful inner work.
This is our Samhain module, a time to travel deep within, to peel back the Veil, and connect with the invisible.
MODULES 7 + 8 — Winter · Pentacles · Earth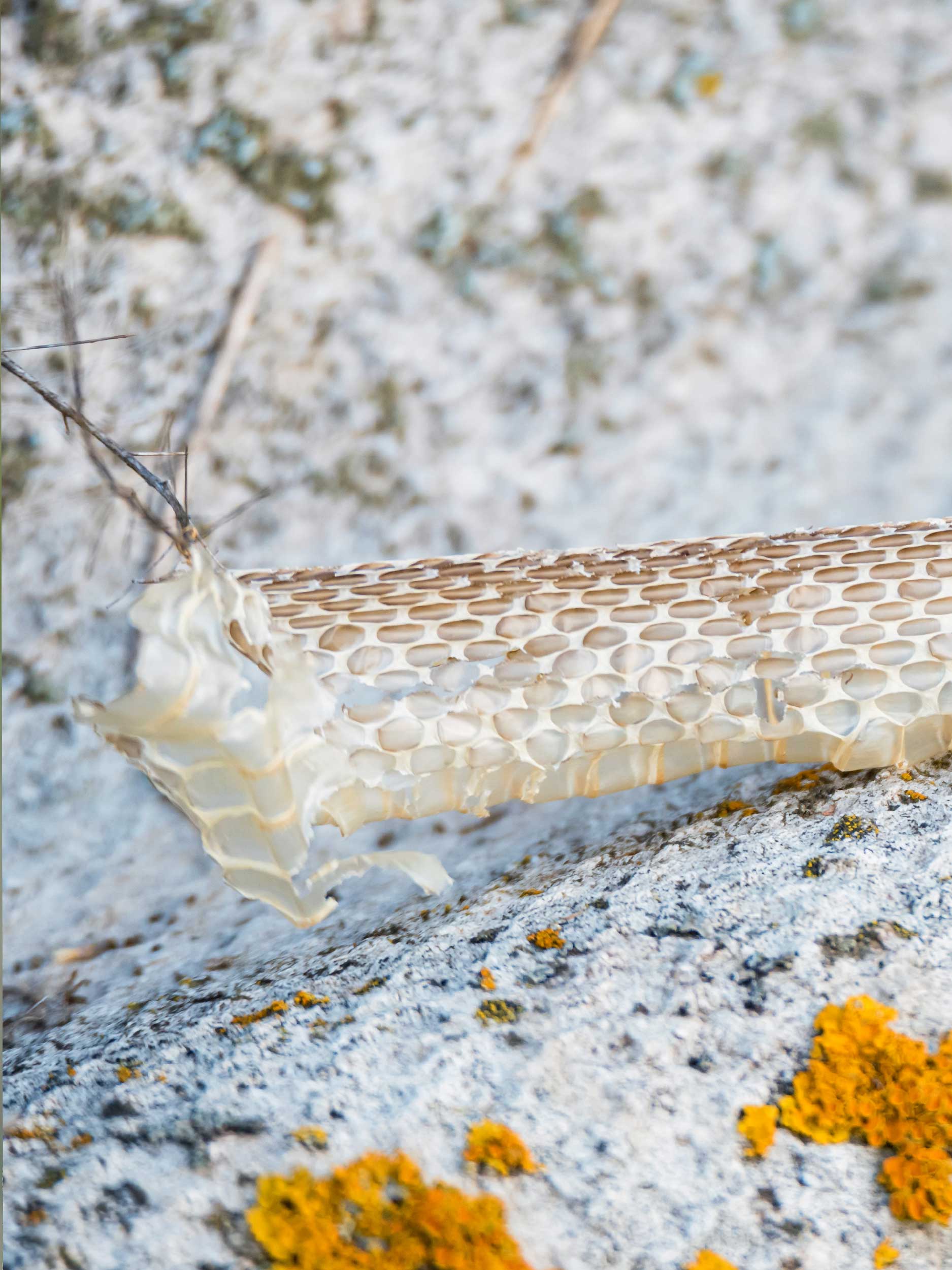 Module Seven
Shedding our Skins
How can we hold ourselves in times of huge transformation and change? How can we skillfully respond to sudden realizations, or expanded awareness that lets us know it's time to shift, shed, and evolve? In the seventh module of the course, we will dive into the medicine of The Lovers, Death, Judgement, The Eights, Page of Pentacles, and Knight of Pentacles, exploring them as supportive tethers for big expansions.
This is our Winter Solstice module, a time when we bow to the night and welcome the light, tending to ourselves and honoring all that is ready to be witnessed and acknowledged.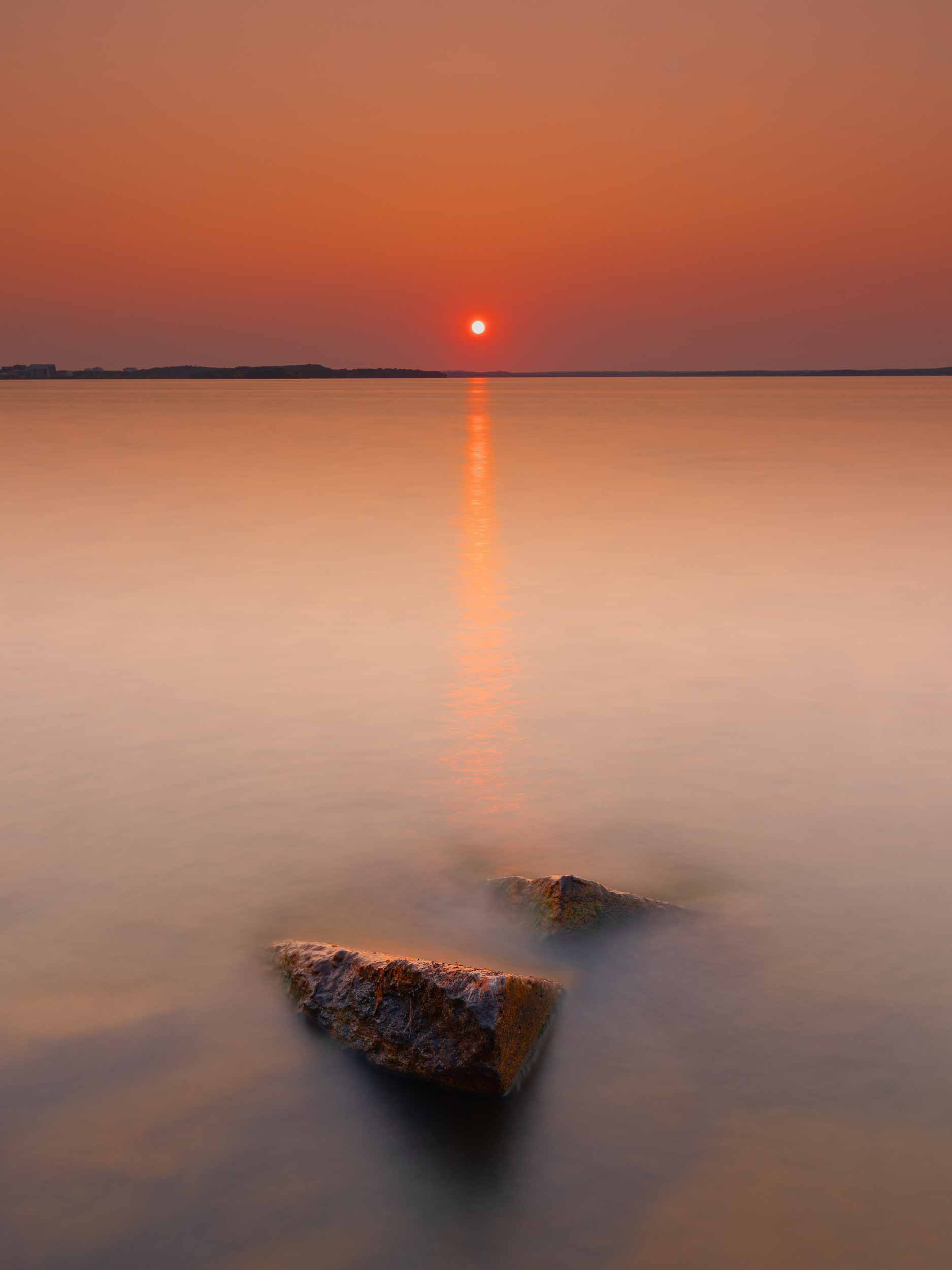 Module Eight
Sacred Graduations
When we reach the end of a journey, it marks a kind of a sacred graduation. These experiences are ripe with opportunities for reflection and review: how did we grow? What did we learn? What will we choose to keep with us on our journey? What have we outgrown? In the eighth and final module of the course, we will dive into the medicine of The Chariot, Temperance, The World, The Nines, The Tens, Queen of Pentacles, and King of Pentacles, exploring them as anchors for this transformative work.
This is our Imbolc module, the lighting of the flame for a new dream, a new cycle to come.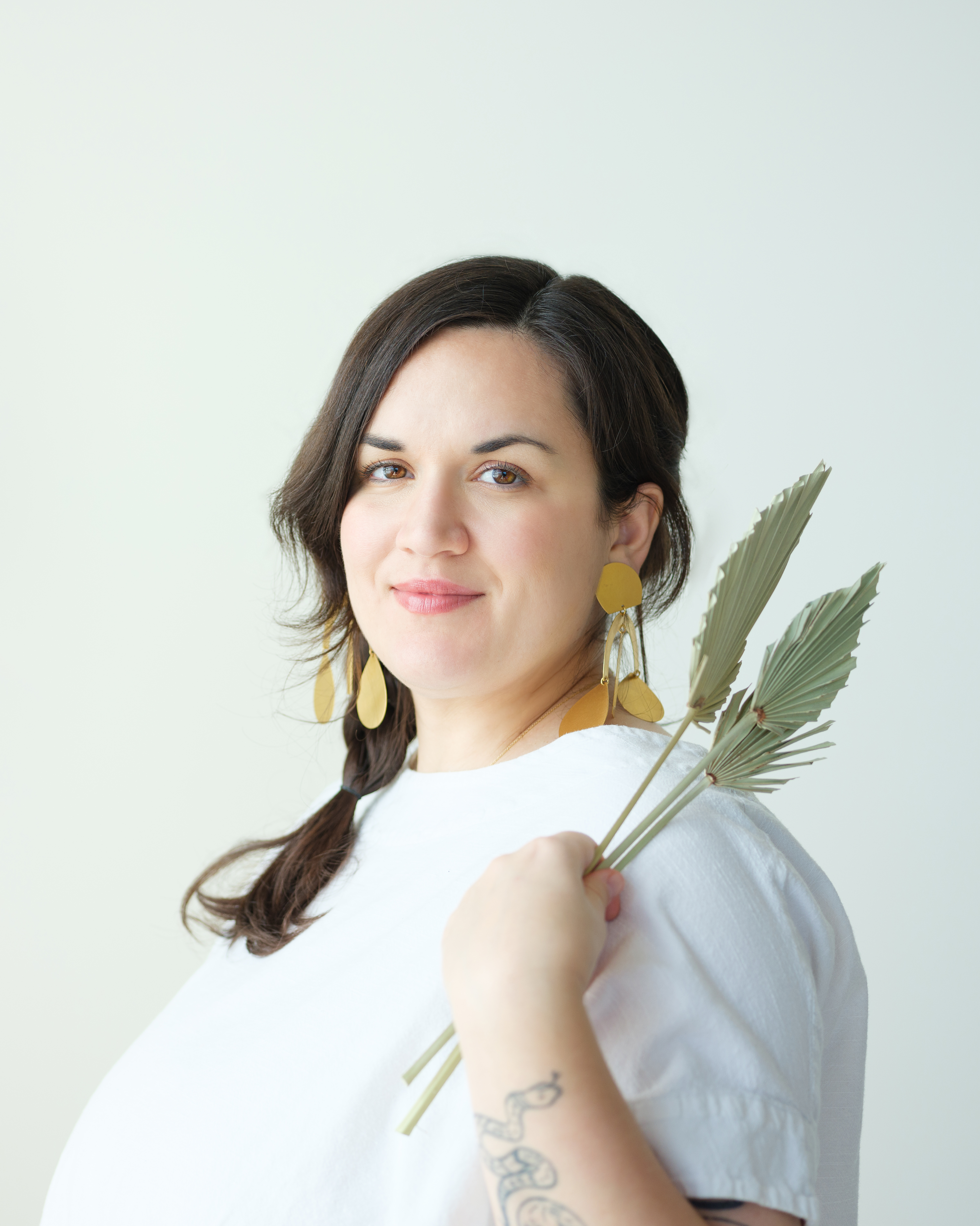 Your Teacher
Lindsay Mack
Lindsay (she/her, they/them) is an intuitive artist, Tarot teacher, writer, podcast host, and the founder of Tarot for the Wild Soul. As a joyful survivor of childhood abuse, C-PTSD, and chronic pain/illness, Lindsay is passionately dedicated to honoring and helping to bring space, light and healing to those who are experiencing mental, emotional or physical suffering. Through her work with Soul Tarot School, Lindsay has trained and taught thousands of people, many of whom have gone on to teach and read professionally. She is a queer, non-binary femme, proudly neurodivergent, and honored to guide folx through this potent container.
What is Tarot Anchoring?
Tarot Anchoring™ is a transformative helping practice with the Tarot for autonomy, discovery, nourishment, and self tending, developed by Lindsay Mack. 
When we engage with the practice of Tarot Anchoring, we intentionally form a supportive, comforting, or empowering bond with a particular Tarot card, calling upon it as a North Star to help us stay connected to ourselves, no matter what may arise in our lives. This practice can help us remain tethered to our decks in helpful and supportive ways, especially when standard Tarot readings might feel too overwhelming or inaccessible to our nervous systems. 
The practice of Tarot Anchoring centers the individual Tarot reader's lived experience, and invites them to lay their lives down next to these archetypes, radically reclaiming and redefining the cards for themselves. This practice will help participants identify the allies, helpers, teachers, and support systems in the Tarot that are trying to connect with them; the aspects of ourselves that are being mirrored back to us within these cards. 
Tarot for the Wild Soul explores each of the 78 cards in the Tarot through the lens of Tarot Anchoring, and invites participants to root into this joyful, creatively inspiring practice for themselves.
This Course Includes
Eight modules of in-depth pre-recorded audio and video lessons
Gorgeous, robust Soul Tarot workbooks, filled with deep prompts, Tarot spreads, opportunities for participants to create their own Tarot spreads and rituals, and supportive material to help seal in the lessons
Access to the Wild Soul Q&A Database, which contains

hundreds of Lindsay's answers to our most frequently asked questions

Lifetime Access to the material
Subtitles/closed captioning are available for all audiovisual content, and transcription accompanies all audio lessons.
Beautiful card imagery from our featured Tarot decks
"Lindsay offers so much medicine and so many beautiful and potent teachings that I found myself enveloped in the most transformative learning experience of my life."
"Her explorations of each card are so profound, and they work together like a series of gentle waves, inviting the learner deeper and deeper into the heart of their own knowing. The course functioned as a deeply nourishing soil and anchor for my growth, as well as a grounding ally during moments of contraction and confusion. I trust my hands now when I pull cards, and I surrender to the ones that arrive, as I now understand the medicine of each card much more deeply. I no longer fear receiving any of the cards in the deck, and I have so much appreciation for the wisdom of my inner self and the true genius of the mirror that the Tarot is able to hold for us. I am much more equipped to interpret the invitations of the cards from a grounded and nourishing perspective."
— Allison
Enrollment for Tarot for the Wild Soul closed on March 17th at 9pm PT/12am ET. This container is open only once per year — and will reopen again in 2023. 
Sign up for the 2023 Waitlist
↓
· · ·
Before purchasing, please see our policies below. Click through to our full terms and policies for more information.
No Refunds: Due to the digital nature of this content, there are no refunds after purchase. Please deeply consider your needs before enrolling in the workshop.
Payment Plans: Payment plans may not be canceled once they have been initiated. 
Course Shared Agreements: Please read our Course Shared Agreements, community guidelines which allow us to build a community of shared intention, warmth and courageous learning. 
For Full Terms + Policies, please read: Terms of Use · Privacy Policy
Purchasing a Bundle: No exchanges or alterations of items within a bundle will be permitted. No pro-rated discounts will be offered for previous purchases. Bundles must be purchased through the specific links during the time of the bundle promotion. Students cannot create their own bundles. Students cannot purchase multiple courses separately to create a bundle. It is not possible to split the content within bundles between multiple students. 
Questions: Please reach out to [email protected] with any questions prior to purchasing.
To Gift This Course
The easiest way to gift this course is to sign up with the recipient's name and email, and complete the purchase using your payment information. If you'd like to surprise them on a certain day, simply wait to sign up on that day.
If your recipient has an existing Soul Tarot School account, or if you have any questions about this process, please email us at [email protected].