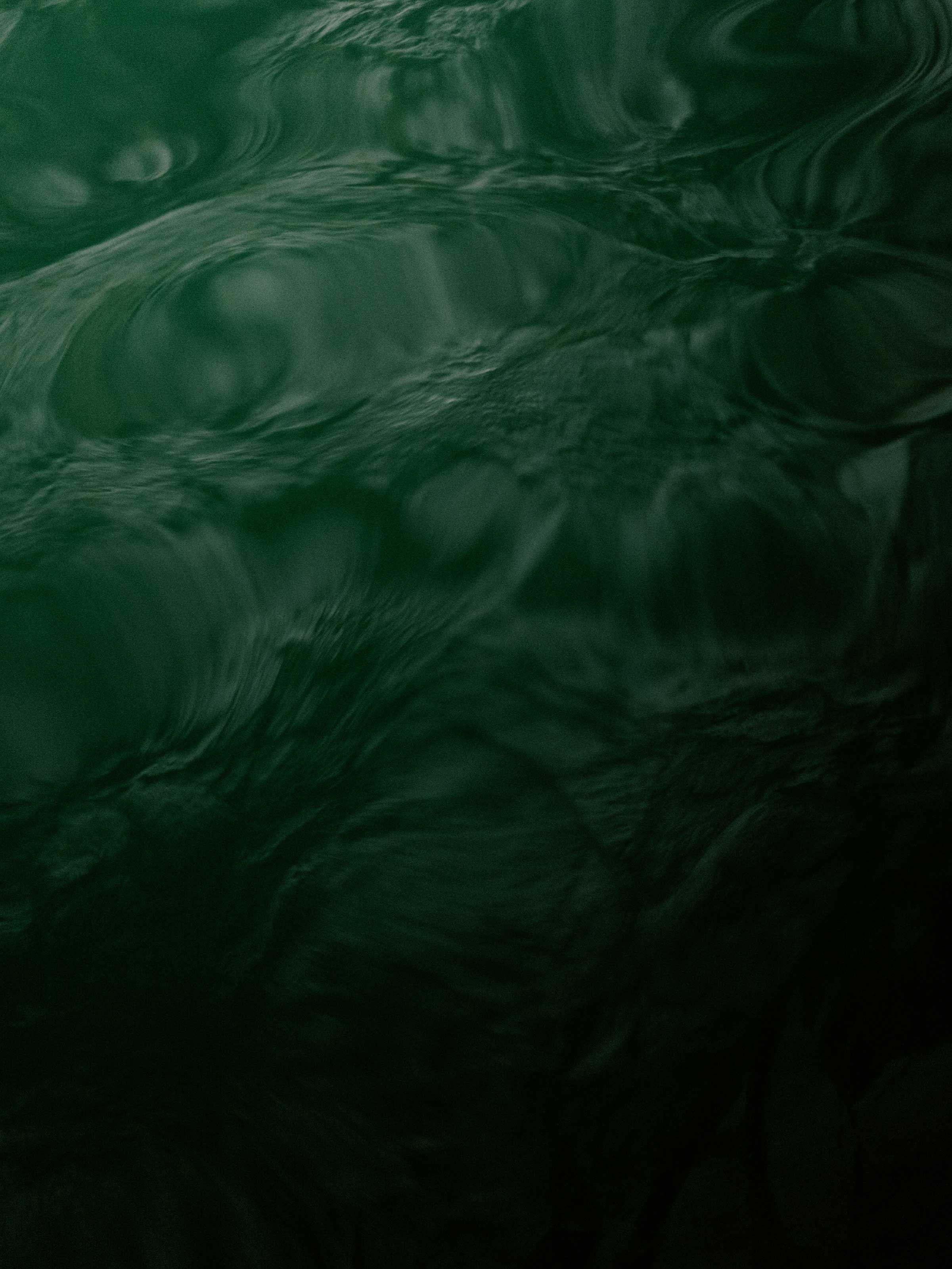 Tarot for the Underworld
Journey through Line Two of the Major Arcana as the journey of the unknown. Deepen your relationship with the Tarot archetypes available to support you on this journey, and dive deep into the body through a transformative Breathwork practice.


$44 USD
Payment plan + sponsorship opportunities available below
Lifetime access + self-paced online course
From Strength to Temperance: Tarot & Breathwork to Support Your Underworld Journey.
Tarot for the Underworld is a deep and beautiful exploration of Line Two of the Major Arcana, co-taught and facilitated by Lindsay Mack and Amy Kuretsky. This course offers tangible guidance, support, and tools through Tarot and Breathwork to assist you through your own Underworld travels.
Underworld Journeys are transformative rites of passage, a space of time in which we are called to transmute, process, and release an aspect of our lives that is no longer serving us. To embark on an Underworld Journey, we have to leave the realm of what we know, and enter the landscape of the unknown, rebirthing into the next evolution of ourselves. When we enter that deep forest of the self, it can feel so scary and uncomfortable, and yet, so ripe with treasures and potentials for growth, wisdom, and transformation. It is the death realm of the life/death/rebirth cycle, a wildly important step in our expansion and evolution.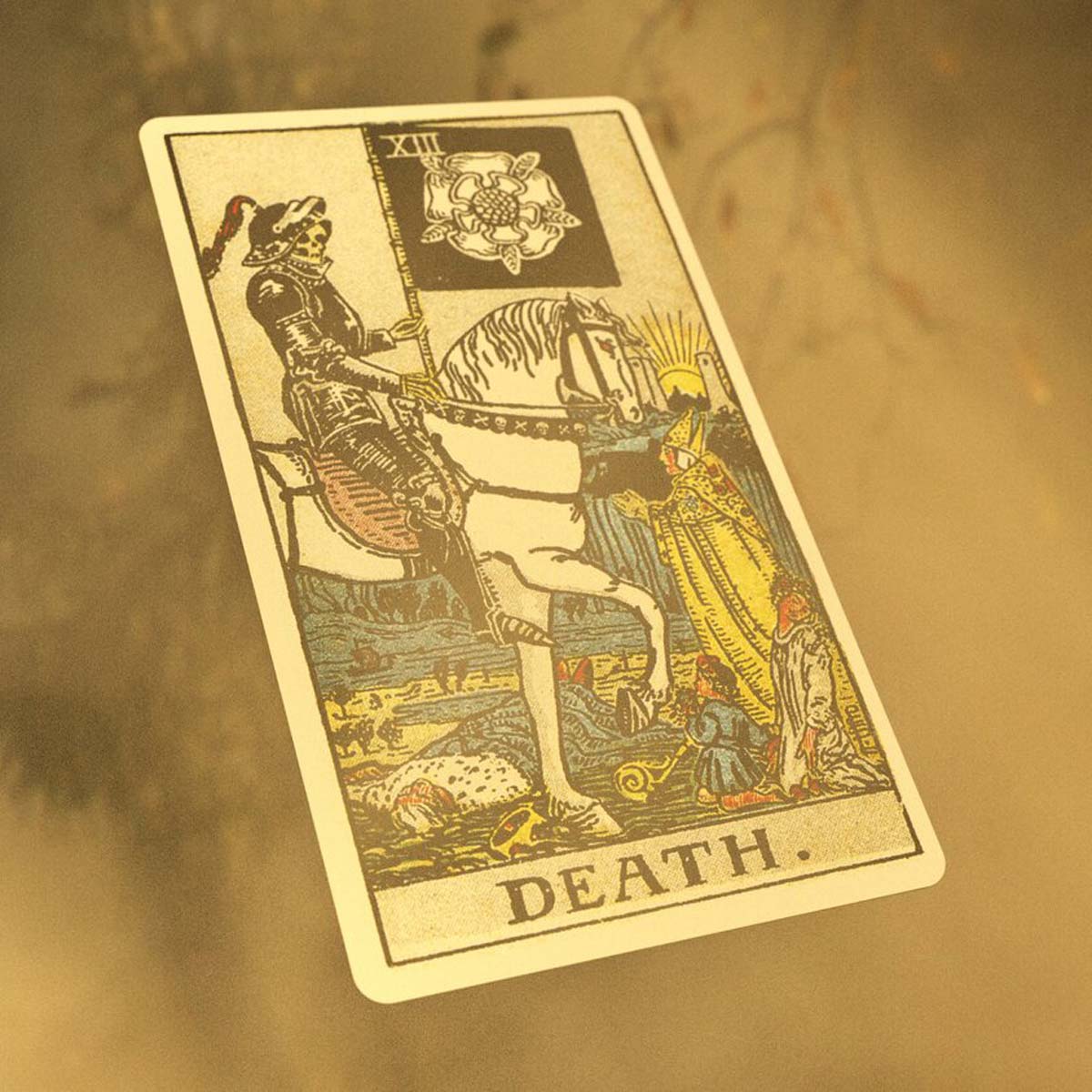 Just as we do in a period of personal growth, throughout the span of a Breathwork session we move through the experience of Line Two of the Major Arcana, from Strength to Temperance. We are called to courageously respond to our fears, access our own inner guidance and surrender to the intensity of the process in order to come out the other side with a measure of understanding and trust. In this way, both the Tarot and Breathwork become a training ground for emotional resilience and healing to cultivate trust in ourselves to stay present in times of uncertainty and discomfort.
Smith Rider Waite Centennial Deck
Breathwork
Breathwork is a powerful experiential tool and process that allows deep self-exploration and transformation, using the power of breath and music to help you access a non-ordinary state of consciousness. It's a kind of somatic healing that allows you to get out of your head and into the body to move energy and open creative and emotional channels with the breath.
This style of Breathwork is a three-part active breath pattern that's both inhaled and exhaled through the mouth, stirring up emotion stored in the body, washing those emotions with self love from heart and then letting go of what is ready to be released. After the active breath cycles, there is time for a more restful breath pattern for connection and integration to occur.
Everyone's experience is different and even the same person will have varying experiences each time they do Breathwork. There are a variety of physical and emotional experiences you may move through, including physical body sensation like tingling, tightness, or temperature change. As you breathe, emotions often come to the surface — and with them tears often arise too. Some folks have even likened their Breathwork experiences to altered states of consciousness, including intuitive visual messages. By the end of the session, you may feel elation and deep connection to Source energy or self love.
This course includes a 90-minute Breathwork session, recorded live on Zoom beneath a New Moon in Scorpio with the original cohort of this course.
The recorded workshop includes a grounding meditation to open the group, information on how to do the practice, active breathing, and time and space for Q&A, sharing, and witnessing at the end.
The recording will be available for you to revisit any time in the future when you feel like you need additional support.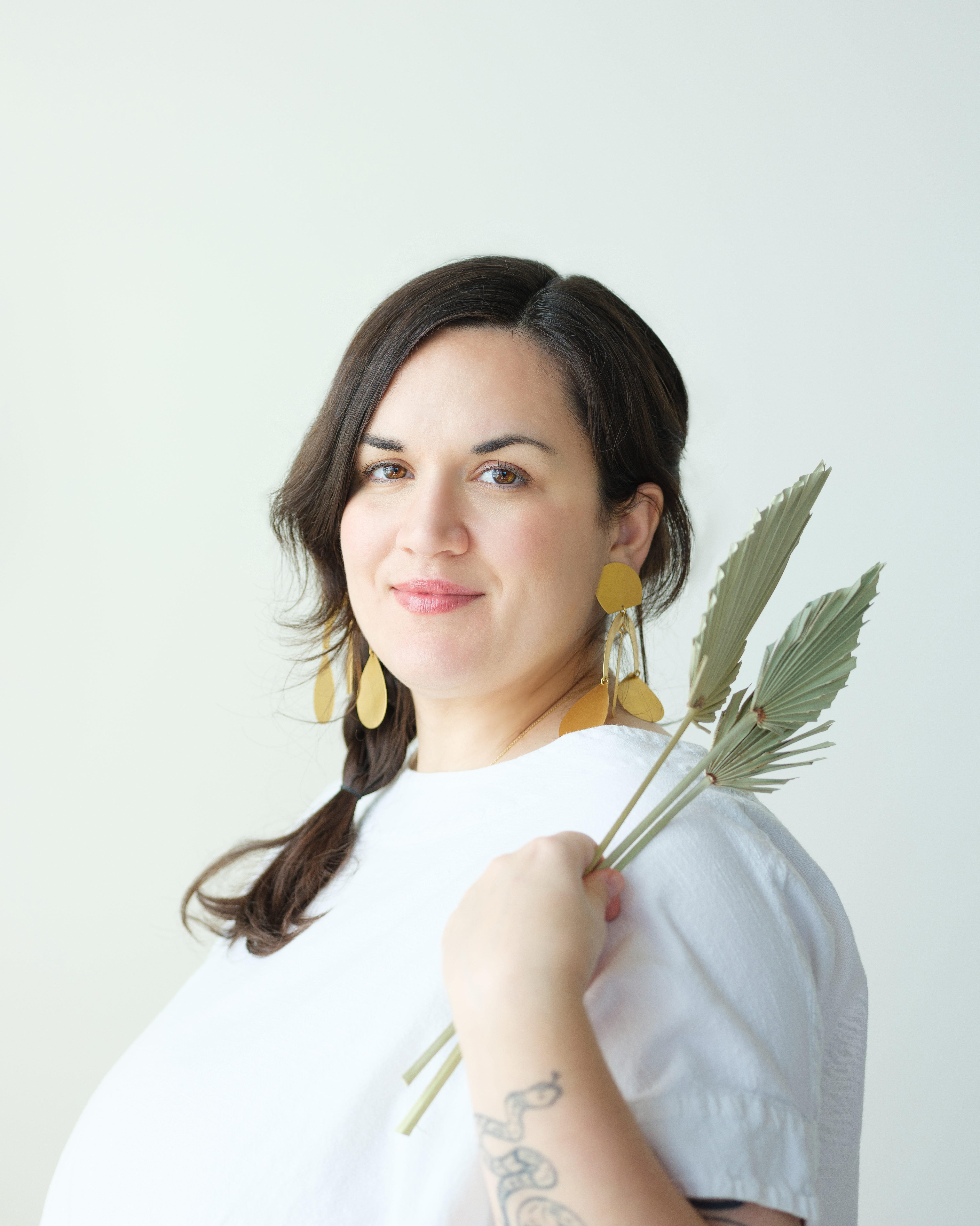 Lindsay Mack
Lindsay Mack (she/her, they/them) is an intuitive Tarot teacher, writer, and the founder of Tarot for the Wild Soul. Lindsay is the creator of Soul Tarot, a reinterpretation and intentional utilization of the Tarot as a healing tool, one that can assist us in differentiating the noise of our brain from the truth of our soul. Soul Tarot is a fusion of Lindsay's 23 years of experience reading and studying Tarot, her work with her mentor, Michelle Sinnette, her own healing journey through complex PTSD/chronic illness, and channeled wisdom from her Guides. Through her regularly sold out workshops, retreats and online Tarot courses, Lindsay has had the profound honor of teaching Soul Tarot to thousands of people from all around the world.
As a joyful and healthy survivor of childhood abuse, trauma & PTSD, Lindsay is passionately dedicated to honoring and helping to bring space, light and healing to those who are experiencing mental, emotional or physical suffering. It was the healing from a breakdown in 2014 that fully birthed her into this sacred work and onto her soul path. It is an organic part of her healing work with the Tarot, and she is honored to be sharing these offerings to those who feel called to them.
Amy Kuretsky
Amy Kuretsky (she/her) is a breathwork facilitator and wellness coach for mind, body, and business working on occupied and unceded Dakota and Anishinaabe territory. Her work is focused on helping radical business owners thrive in the liminal space between work and life. She believes that the health of our physical and emotional bodies are inextricably tied to the health of our businesses, and that when we work in this overlap we can build businesses that are heart-centered and healing for both the individual and the collective. 
She uses the breath as a tool for healing in both private business coaching and public group healing sessions and has led in-person breathwork groups all over the US. While she has completed all four levels of David Elliott's certified Healer training program, she is now organizing for more anti-oppression and trauma informed training as part of the Breathwork for the People collective. Along with her coaching business, she also has a background in East Asian medicine and co-owns Constellation Acupuncture and Healing Arts based in downtown Minneapolis.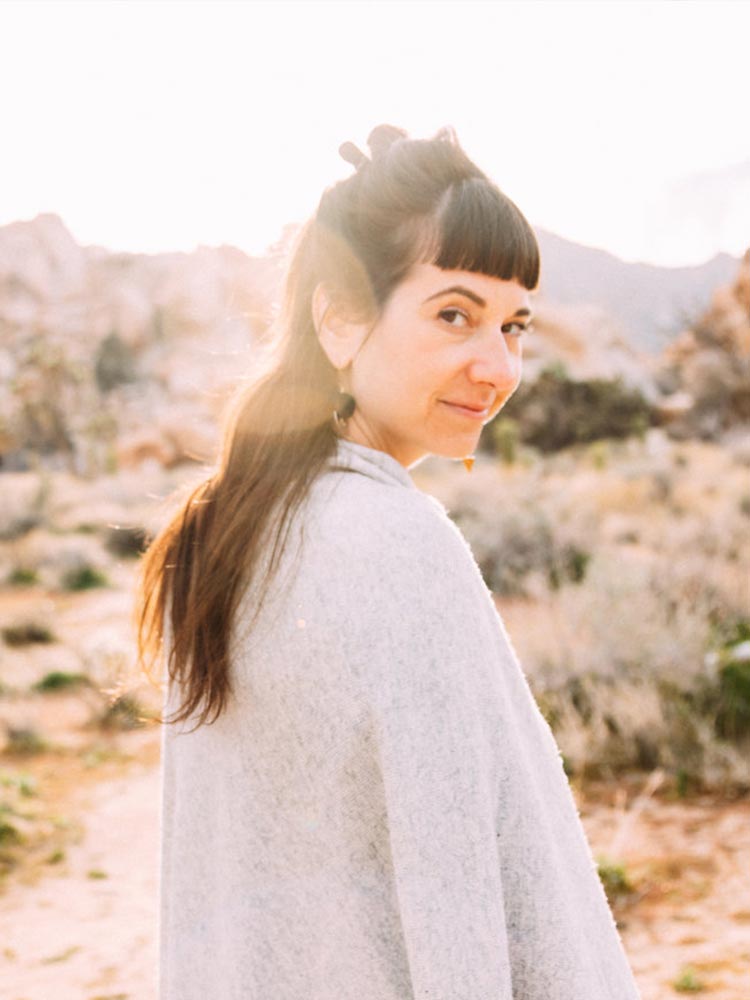 A Gentle Word
This class is a supportive guidepost on how to include the Tarot and Breathwork as tools to facilitate understanding, processing and integration as we journey into the subconcious realms of ourselves. It is up to you to be aware of your needs and what will be of best support in a given moment. Please be gentle with yourself, and trust your inner knowing, your body, and your timing when engaging with the material in this class.
Because Breathwork can bring up intense emotions and strong physical experiences, please understand that issues arising from your participation in Breathwork may require additional therapeutic or supportive involvement.
You are at absolute choice around how and when you dive into this material.
Please Note. Lindsay is not a licensed mental health practitioner, and this class is not a substitute for therapy or appropriate professional care. Neither Amy or Lindsay, or Tarot for the Underworld, claim or intend to fix, treat, heal, or diagnose any health or medical condition.
This Course Includes
Hours of pre-recorded, in depth audio lessons with full written transcription
A beautiful printable workbook packed with supportive and nurturing Tarot spreads and exercises
Lessons from Lindsay on the medicine of Line Two of the Major Arcana (Strength, The Hermit, Wheel of Fortune, Justice, The Hanged Man, Death & Temperance), and how we can bow to these journeys when they come calling to us
A 90 minute guided Breathwork practice facilitated by Amy to integrate the lessons, gain clarity and process emotion held in the body. This was recorded live on October 27th, 2019 beneath a New Moon in Scorpio, and is captioned and transcribed.
"The cards whose meanings I've never felt really 'fit' the way they showed up for me in readings suddenly have a depth and dynamic that resonates. This workshop brings so much clarity and tangibility to a messy and turbulent journey, and I find that the knowledge you impart there drops, card by card, into place in my understanding of my own journeys and life."
— Kristy
Before purchasing, please see our policies below. Click through to our full terms and policies for more information.
No Refunds: Due to the digital nature of this content, there are no refunds after purchase. Please deeply consider your needs before enrolling in the workshop.
Payment Plans: Payment plans may not be canceled once they have been initiated. 
Course Shared Agreements: Please read our Course Shared Agreements, community guidelines which allow us to build a community of shared intention, warmth and courageous learning. 
For Full Terms + Policies, please read: Terms of Use · Privacy Policy
Questions: Please reach out to [email protected] with any questions prior to purchasing.
Sponsorship Opportunities
Six of Pentacles Sponsorship Fund. This is a special opportunity that invites our community members who benefit from systemic and or financial privilege to sponsor all or some of the tuition of a student. This opportunity is called Six of Pentacles sponsorship, because it allows folx who benefit from privilege to leverage it in service of creating opportunities for folx from systemically marginalized communities to participate in our course with ease. This card teaches us the sacred and crucial balance between giving and receiving, and acknowledges the importance of reparations.
If you are able to do so, please consider making a donation to our sponsorship fund to support course access for our at need Black, Indigenous, people of color, members of the LGBTQIAP2-S community, folx living with disabilities, and undocumented folx. Our sponsorship offering is an opportunity for members of these communities, who regularly experience systemic marginalization, to move to the front of the line and deeply receive. 100% of donations received go into our tuition sponsorship fund.
Sponsorship. Sponsorship is a special reparational community opportunity for our at need Black, Indigenous, people of color, members of the LGBTQIAP2-S community, folx living with disabilities, and/or undocumented folx only. Sponsorship is an invitation for these communities, who regularly confront systemic marginalization, and are often woefully and chronically underserved, to move to the front of the line and deeply receive in the event they do not have the resources to access this material.
To sign up for the wait list for sponsored access to the course, click here.
To Gift This Course
The easiest way to gift this course is to sign up with the recipient's name and email, and complete the purchase using your payment information. If you'd like to surprise them on a certain day, simply wait to sign up on that day.
If your recipient has an existing Soul Tarot School account, or if you have any questions about this process, please email us at [email protected].